MITRE 10 STIHL SHOP ADELAIDE
STIHL POWER! NOT JUST FOR PROFESSIONALS.
Our Guarantee!
We pride our business on ensuring our customers receive the best service guaranteed.
Before you leave with your STIHL power tool, we will assemble it, fuel it with STIHLs motor mix – promising 2 years warranty, test it, run through safety guidelines and fill out your warranty, ALL IN-STORE. 
Our service technicians in-store will provide maintenance checks, services, repairs and warranty claims for all petrol-based STIHL power tools. Electric STIHL power tools will be externally shipped for services and repairs. Bring in your STIHL power tool TODAY.
(Disclaimer* Charges will apply).  
Our In-Store STIHL Shop
Browse in-store at our STIHL Shop. We've got you covered, from small jobs in the backyard to industrial gardening. We offer a large range of STIHL products, including:


Pruning saws & hedge trimmers

Mowers & blowers

Pressure cleaners

Wet & dry vacuum cleaners

Chainsaws & power saws

Spare batteries for cordless/electric power tools

Spare parts for all hardware

Hand tools like axes and secateurs

+ So much more.


Whatever you need for precision gardening, landscape and lawn care, you'll find it here at Glynde Mitre 10!
Plus, our round-the-clock service and expert advice will leave you confident with your products, whether maintaining faithful old tools or stocking up on new hardware.
Drop into our STIHL shop in Adelaide and ask about your STIHL product TODAY! Or call us on (08) 8337 2344 during our opening hours.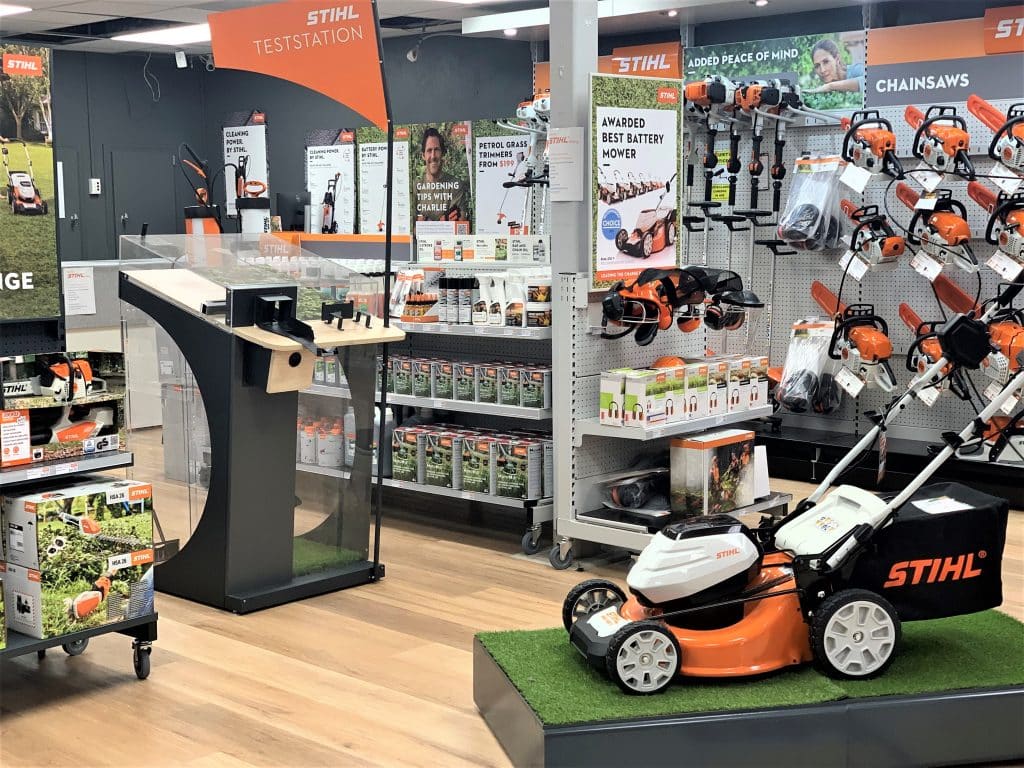 FAQs About STIHL at Mitre 10
Unfortunately, we cannot offer shipping on STIHL products at this time. However, we offer convenient click-and-collect from our Glynde, Adelaide, location.
Absolutely! Contact us to book a service or repair for your chainsaw, and we'll provide a refill of STIHL's motor mix. We'll ensure your chainsaw is back up and running so you can get the job done ASAP.
Shop STIHL at Mitre 10 Adelaide! Exceptional Service & Product Performance Guaranteed.